Shadow Art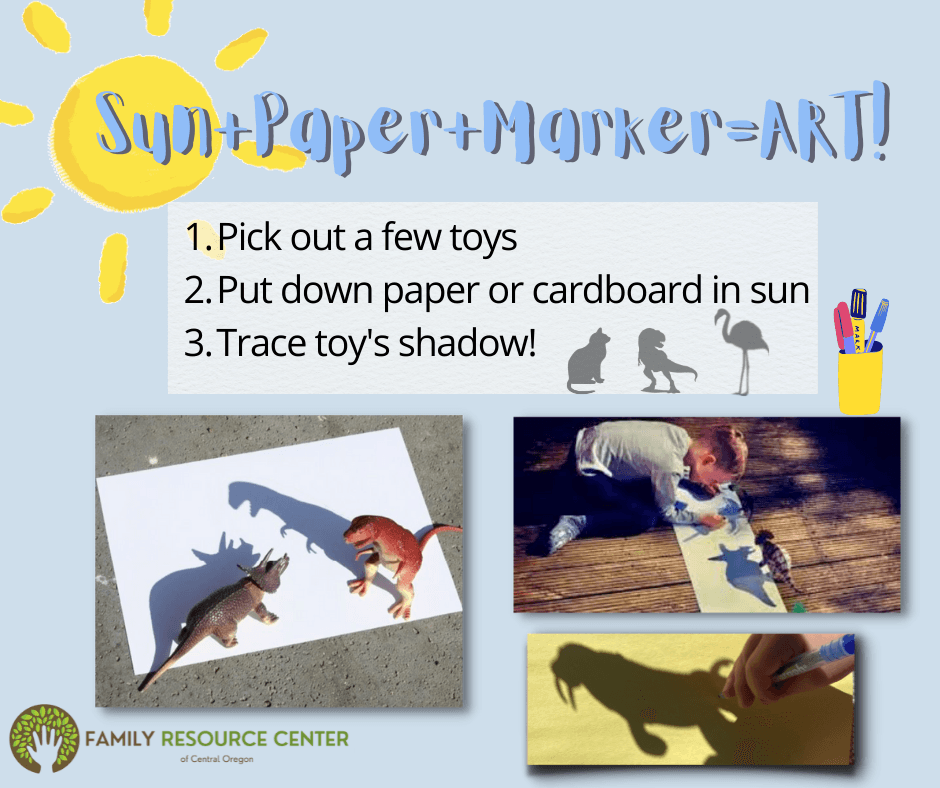 You can do this craft with markers, pencils, or chalk! Change up what your child is tracing. Try tracing each other's shadow, trees, or other household objects.
Find a sunny spot and begin by asking your child to line up their favorite toys outside (like a toy parade!)
Put down some white paper or cardboard and position your child so that they don't interfere with the shadow.
Challenge your children to trace the shadow on the paper before the sun moves.
Bonus! Once they're done tracing the shadow, it's like they made their own coloring page that you can take inside for an less sunny day.
We support families thanks to generous support from our partners
OPEC

Oregon Community Foundatioin