From Mexico, to Hawaii, to Oregon born and raised, our staff joins us from a diversity of life experiences. It's our passion for supporting parents and families in Central Oregon that brings us together. Click on each staff member to learn more! Or visit our Careers page to explore open positions. 
Our Staff
Executive Director

Q: What drives you in your work with Family Resource Center?

A: The parents and families we work with! I am always amazed and inspired by their courage and resilience.  

Q: What is your favorite quote at the moment?

"There is no greater agony than bearing an untold story inside you."

-Maya Angelou

Operations Director

Alissa grew up in Connecticut and ventured out exploring California and Hawaii before settling in Oregon.  She joined Family Resource Center in 2016 to support their parent educators.  Alissa's super power at home and work is organization and love of all things numbers and details.  Outside of work, she enjoys reading, hiking, and tennis.  Alissa has 2 children – one married and one in college.

Program Coordinator

Q: What drives you in your work with Family Resource Center? 

A: Since I was a child I had always wondered how parenting worked, "Why were my parents so strict, why did they not seem to understand us?" so I knew I wanted to work in the field where I could either help out those children that were struggling at home, or those parents struggling to parent. I now know I have landed in a place where I can help both. Understanding the everyday struggles of being a parent and a child isn't easy, but there are so many approaches we can share with you to make that journey much more enjoyable. I love to hear when parents say "Oh my! I wish I knew this when my older kids were younger!"

 

Educator

Q: What drives you in your work with Family Resource Center?

A: I love that I am able to serve as a connector. Parents who come to parenting class find a sense of community. Parents who attend our Zoom Parent to Parent Group find support and realize that parenting is a universal experience, regardless of individual circumstances. The clients that I provide coaching for often feel heard and supported for the first time as a parent. I feel so fortunate to be able to do this incredibly important work.

Public Relations

Conor is a first-generation Bendite and a graduate of Mt. View High School. After completing his undergraduate studies at Oregon State University, he ventured to the East Coast to pursue his graduate education at Penn State University. Following a 12-year career in the medical device industry, Conor found his way back to Bend, where his passion shifted towards supporting families and youth across Central Oregon. At Family Resource Center, Conor thrives on collaborating with and supporting his dedicated teammates, embracing each day as an opportunity for new and enjoyable learning experiences and personal growth. Outside of work, you can find Conor participating in the wide range of activities that Central Oregon has to offer—his latest obsession being pickleball 

Parent Advocate

Katie grew up and has lived across Central Oregon. She began her 10 year foray into education as a preschool director and later found her way to parenting education with Family Resource Center. Katie's superpower is empathy. She is the person in the room who truly feels and understands different life experiences and is passionate about supporting healing through any journey. Outside of working with parents, Katie loves hiking, paddle boarding, and any type of adventure with her family. She is a mother to two young boys, so describes even a trip to the grocery store as an adventure!

Media & Outreach

 

Ashley: Ashley grew up in Corbett, Oregon and found herself relocating to the sunnier and less windy climate of Central Oregon to start her family. She's been parenting two young boys since 2016, and joined Family Resource Center to support social media and event planning in 2022. Her superpower at work is her thoughtfulness, as she is always considering how best to support busy families, like her own! Outside of work, her superpowers include creative kid-friendly crafts, gift giving, and her ability to laugh at herself. Some of her favorite things to do outside of work are camping, kayaking and shell and rock hounding at the Oregon Coast.

Program Manager

Kristin is a mother to three children and grew up in Southern California and Central Oregon. She was a preschool teacher up until her recent entry into parenting education in 2023. We are lucky to have Kristin on our team, as she keeps us organized and abreast of the latest books. An avid reader, Kristin reads between 75-100 books a year! Outside of work you'll find Kristin camping, trail running, and of course, reading. 

This could be you!

Are you passionate about strengthening family connection and supporting parents? Do you want to work with a team that values your unique life experience and welcomes you as part of the family? If you answered yes to these questions, you might be our next team member. Click here to see available opportunities!
Board of Directors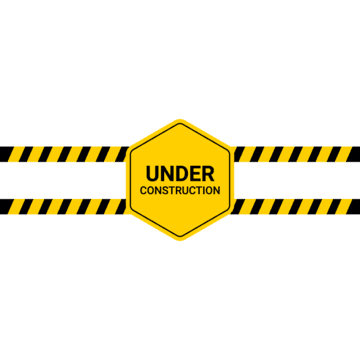 We support families thanks to generous support from our partners
OPEC

Oregon Community Foundatioin