Self-Talk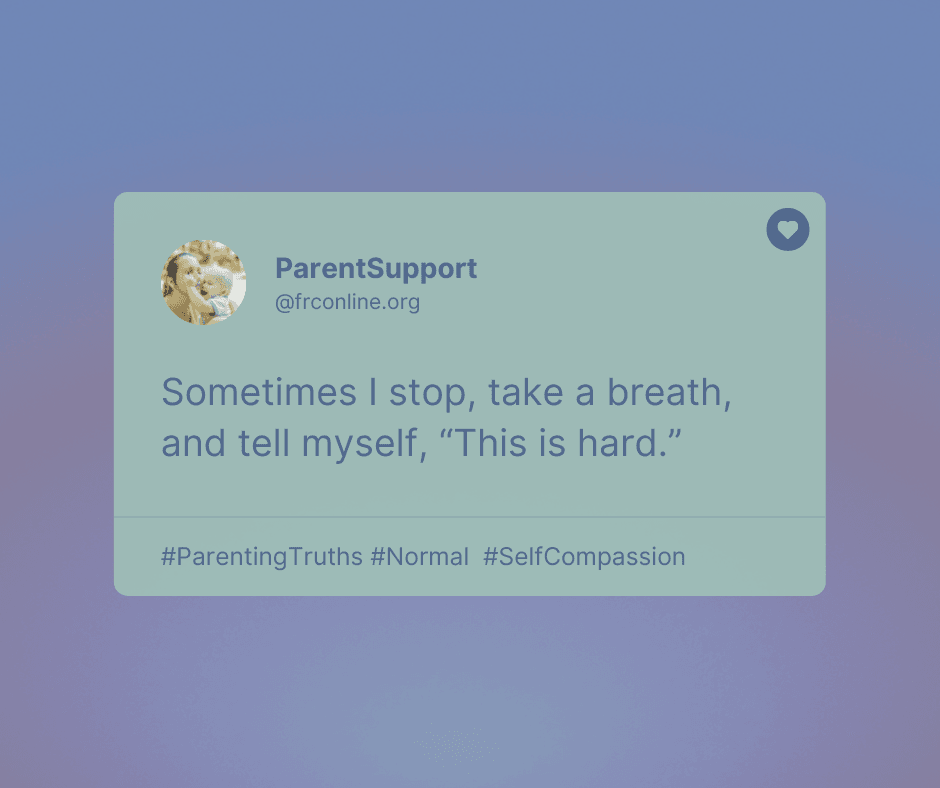 Offer yourself compassion. Parenting IS hard.
Offer yourself compassion: Sometimes stopping to take a breath and tell yourself, "This is hard" is the reminder we need to let go of stress. Dr. Kristin Neff, a self-compassion researcher suggests we try talking to ourselves as we would a close friend. Her short self-compassion break for caregivers may be a helpful place to begin practicing this. 
Showing ourselves empathy helps us care for others. By acknowledging and accepting how challenging some moments are, we teach our children how to manage challenges AND calm ourselves. This will build resilience for us all.
We support families thanks to generous support from our partners
OPEC

Oregon Community Foundatioin