Movement over Marathons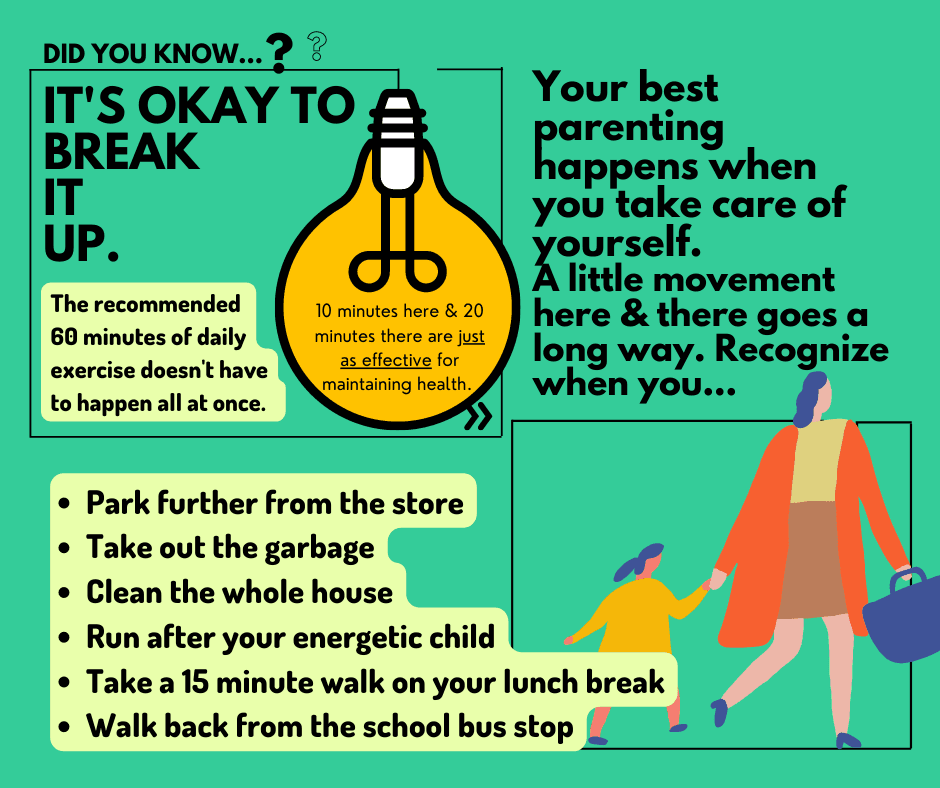 Taking care of yourself is the first step to taking care of your child. And, movement is a great way to take care of yourself. But, we don't always have time for a leisurely hour long walk.
Know that It's OK to break it up!
Celebrate the small ways you are taking care of yourself because they add up to BIG parenting success!
We support families thanks to generous support from our partners
OPEC

Oregon Community Foundatioin