A Gratitude Practice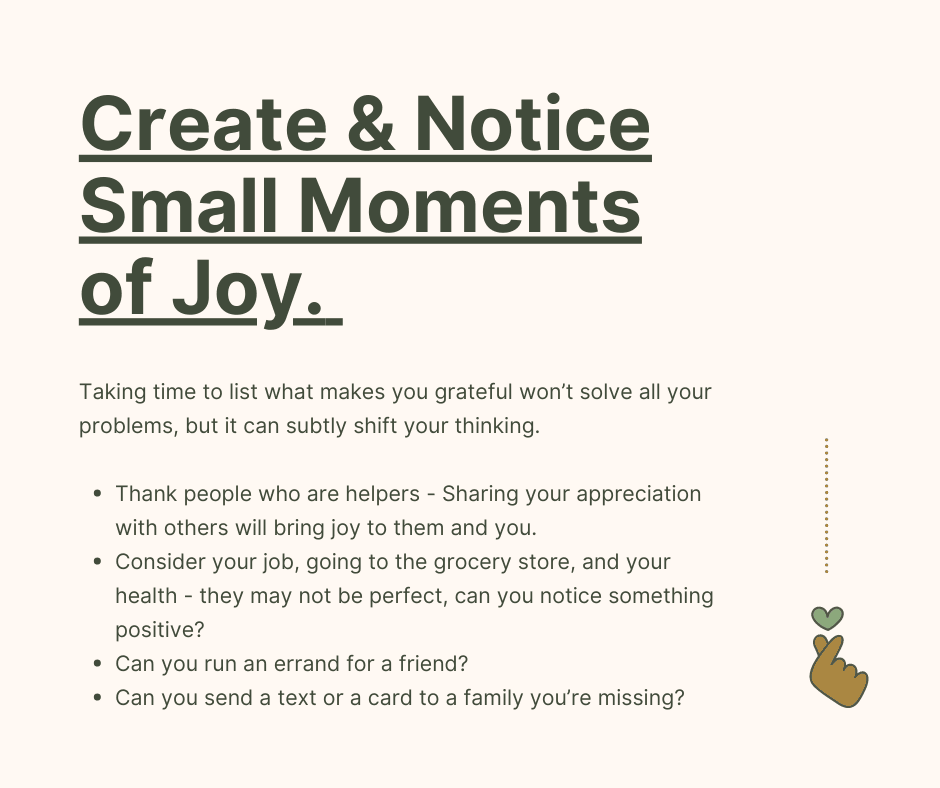 Taking time to list what makes you grateful won't solve all your problems, but it can subtly shift your thinking. Many of us took our health and our jobs for granted; now we may feel thankful for being able to go to the grocery store. Thank people who are helpers. Sharing your appreciation with others will bring joy to them and you. It may spark both of you to continue those considerate choices.
Can you pick up something at the pharmacy for a friend who is quarantining while you are running errands?
Can you drop off a meal or takeout for a sick friend?
Can you send a text or a card to a family you're missing?  
Credit: Megan McQueen 
We support families thanks to generous support from our partners
OPEC

Oregon Community Foundatioin