Tips for Connecting with Teens
Weekly Conversation Starter 1

Weekly Conversation Starter 2

Weekly Conversation Starter 3

Weekly Conversation Starter 4

Week Conversation Starter 5

TIP: Getting teens to process their emotions in a healthy way can impact how they respond to you when they are upset.
Para Adolescents
Para Adolecentes
Connect Workshop
Your kids are going to hear about marijuana, tobacco and other drugs one way or another- it's best if they hear about it from you. 
Sus hijos van a escuchar sobre marihuana, tabaco y otras drogas de una manera u otra, es mejor que lo escuchen de usted.
The Connect Workshop is a FREE, two-hour opportunity for parents and guardians in Deschutes County to learn factual, unbiased information and skills to start conversations with their kids about marijuana and other drugs. Each participant will receive a $15 Gift Card after completing the workshop.
Connect and learn with other parents in a non-judgemental environment.
To learn more or to register for an upcoming workshop, contact heather.tang@deschutes.org.
Acompaᾒenos al taller gratuito para padres de familia, un taller de 2 a horas para obtener información y herramientas para platicar con sus hijos sobre la marihuana, las bebidas alcohόlicas, el tabaco y otras drogas.
Comparta y aprenda con otros padres en un entorno sin críticas.
Los participantes recibiran una vale de regalo de $15! ¿Le gustaria asistir a este taller?
Favor de comunicarse con: heather.tang@deschutes.org
Connect Workshops
You can register and get more information for a parent Connect Workshop by clicking the button below. If the dates/times listed do not work with your schedule, contact heather.tang@deschutes.org to find another workshop date. 
Childcare may be made available if needed.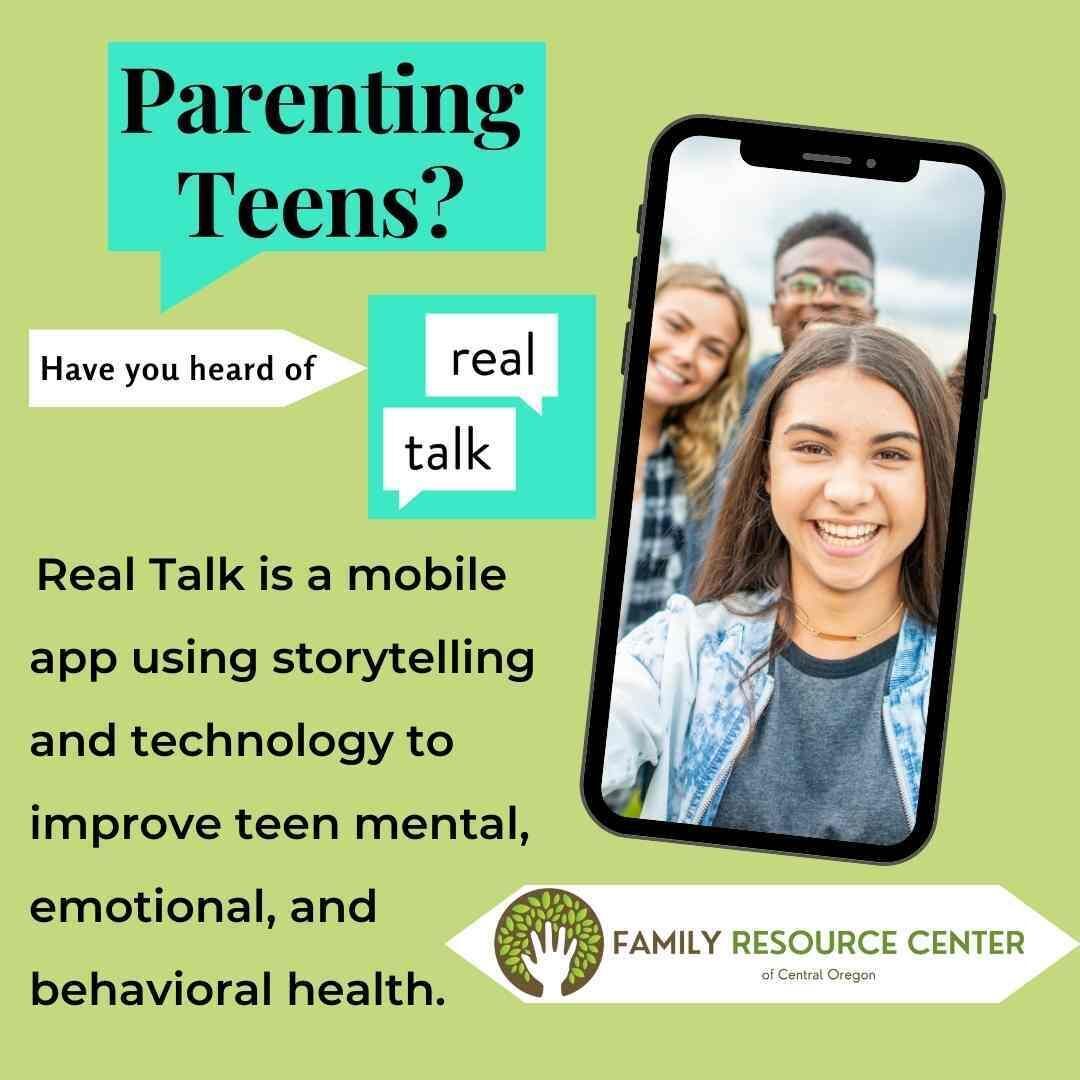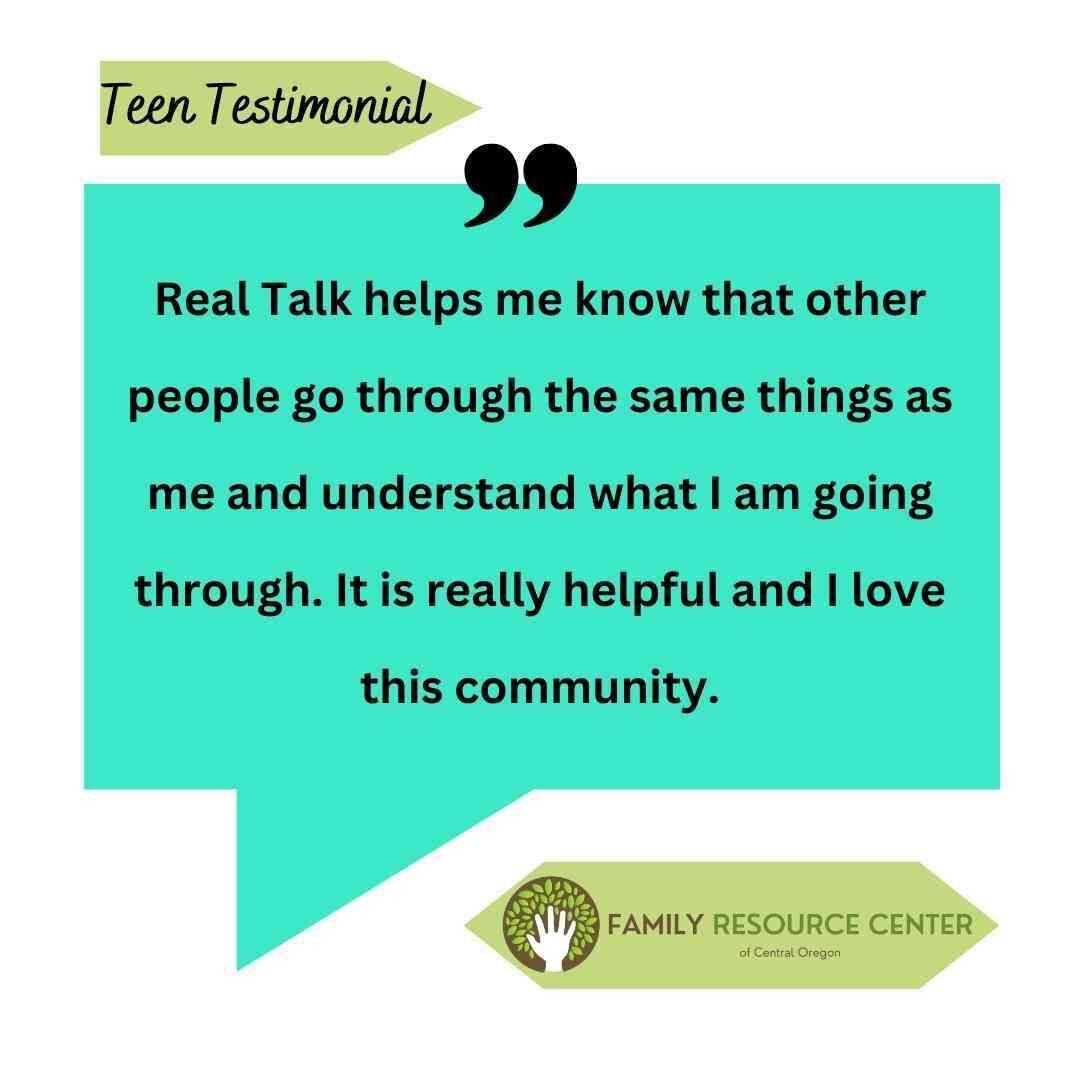 How it works:
Learn more at: https://myhealthed.org, and download for free on the app store!
(1) Read and Empathize
Teens can browse the story feed or search for specific topics to find relatable content. Real Talk stories are based on real experiences, helping to normalize sensitive topics, provide insight into how others deal with common teen issues, and build empathy for others.
(2) Share in a Supportive Environment
Teens can share their own stories to the app, providing them with a safe space to express themselves and share what they have experienced.
While we do not edit content, all stories are reviewed by trained team members before posting to the app in order to ensure Real Talk remains an authentic, supportive environment.
(3) Get Additional Help
Real Talk provides high quality, medically accurate, and teen-friendly resources for a range of needs. Whether it's how to recognize signs of anxiety, tips for having a difficult conversation, or access to a support hotline, Real Talk has it covered.
We support families thanks to generous support from our partners
OPEC

Oregon Community Foundatioin