Modeling Forgiveness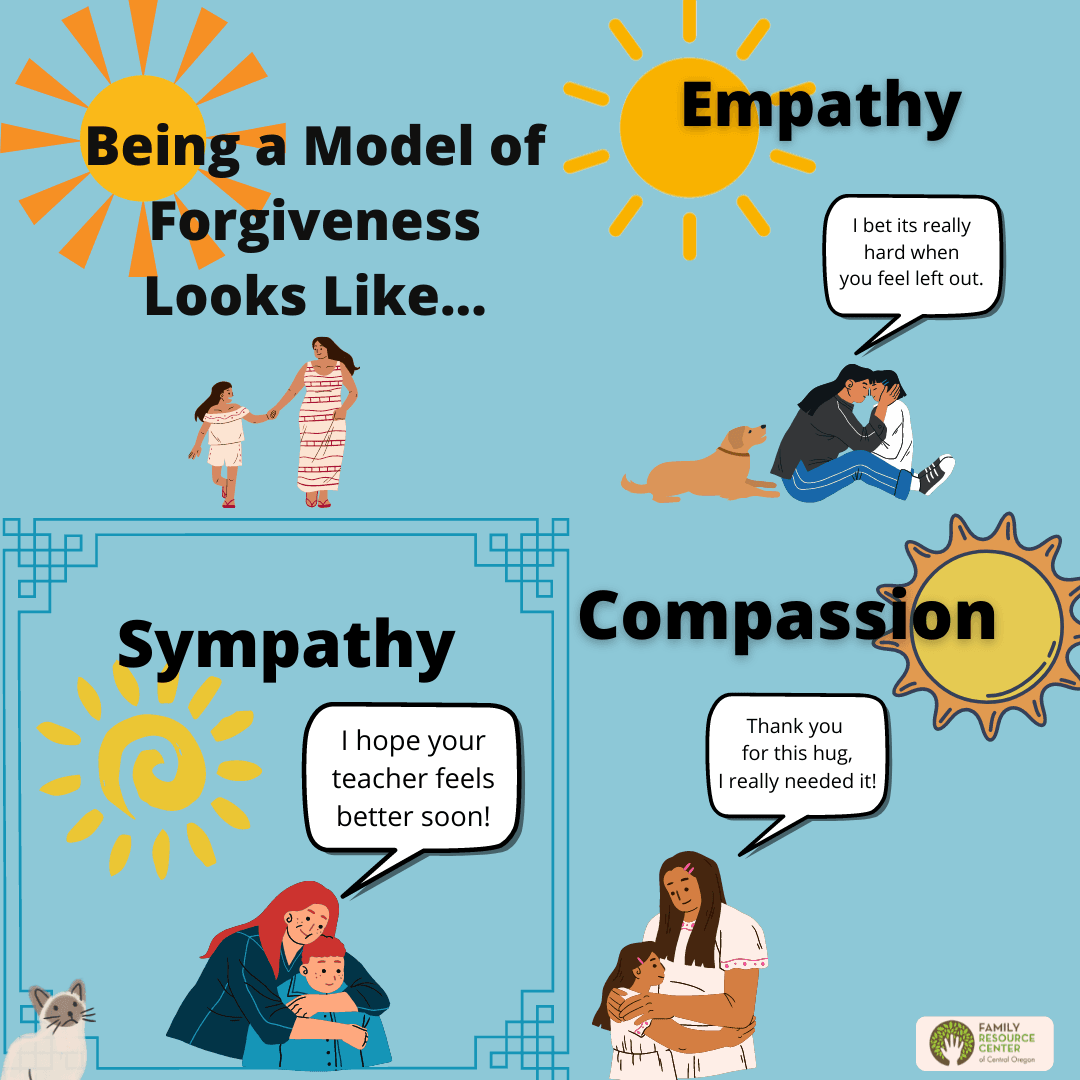 Be a model of forgiveness, and of the positive emotions (empathy, sympathy, compassion) that can replace hurt and anger when a wrong arises. We often underestimate the necessity and power of forgiveness.
As parents, we are constantly making micro-mistakes, and sometimes bigger ones!
If a sales clerk is unhelpful, for instance, avoid arguing, and be understanding while also calmly explaining what your needs are. By modeling empathy, sympathy, and compassion, we show our kids how to recover from mistakes and support others when they are having big feelings.
We support families thanks to generous support from our partners
OPEC

Oregon Community Foundatioin