Curiosity Calling?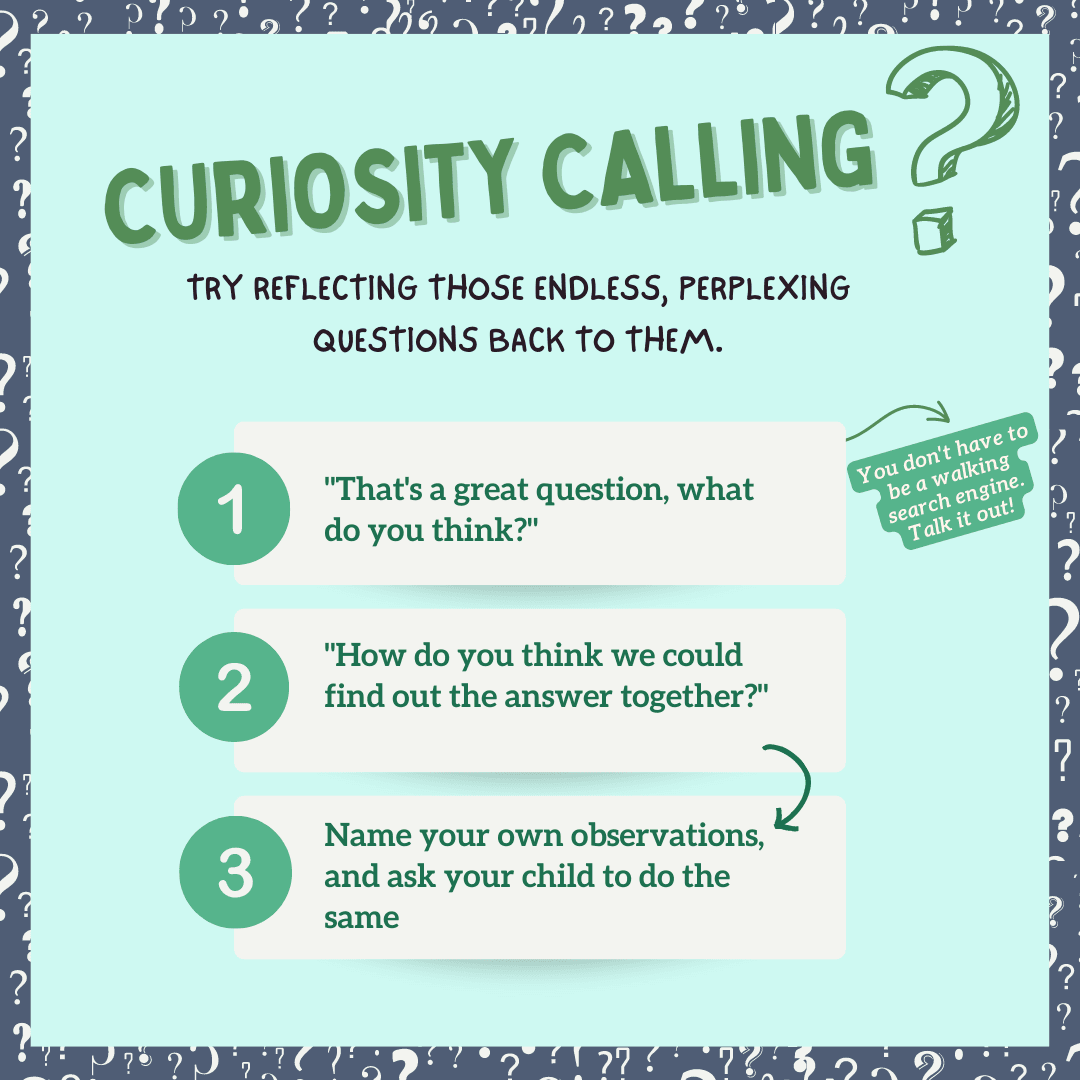 When your child is full of that non-stop curiosity, remember: You don't have to be an expert or a walking search engine. Your job is to empower your child to embrace questions, embracing family rhythms where we can wonder and learn together. Keep in mind the tips below when your child shows (incessant) curiosity:
There are no silly questions - all questions demonstrate curiosity, or a child looking for some connection. Usually it's both!
Let your child take the lead in thinking about how to find the answer.
Learn alongside your child. It's neat to learn things like "Why are dandelions yellow?"
Plan time for boredom so your children can follow their own thinking and curiosity.
Talk it out! Asking questions is a life-skill we want to develop and support.
We support families thanks to generous support from our partners
OPEC

Oregon Community Foundatioin