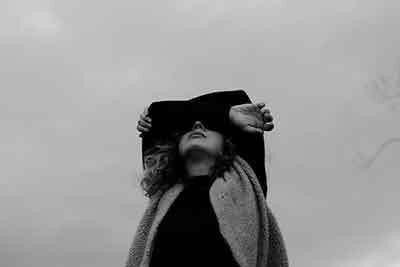 By Megan McQueen
When your haven at home becomes a place of fear and pain, taking steps to care for your family may feel overwhelming. Creating a safety plan and support system can provide a sense of empowerment. You can love your family, while also taking steps to protect yourself and your children from exposure to violence. It is common to feel "frozen" and scared to talk about your experiences, but reaching out to someone you trust may help you and your family find support and community that is critical during times of crisis. Communication encourages your children to manage their feelings.
If you or your family have experienced emotional or physical violence, you are not alone. I hope the suggestions below offer some concrete steps to help you create a safe, supportive road map. Whether you are leaving your living situation for a safer home or seeking help and healing while staying home, we hope the ideas below are a source of comfort.
Safety First: If you or your children are not in a safe situation, reach out to your community to learn about resources available to you and to find a place to stay. The National Domestic Violence Hotline (1-800-799-SAFE) can help you find immediate care. Get connected with local supports through Call to Safety. The Oregon Coalition Against Domestic & Sexual Violence can direct you to local shelters and supports, such as CARDV. Oregon helps provide temporary financial help to families needing a safe place to move. If your children are in school, the staff can help direct you to local resources. Oregon provides advice to file a restraining order if needed. These resources maintain confidentiality to protect your safety and well-being. Even if you are not in crisis, you can call to learn about the options you have or call on behalf of a friend.
Show Yourself Love: This is a difficult situation, and you are worthy of love and safety. Allow yourself space to feel whatever arises. Try to care for your physical self along with your emotional needs. Sleeping, moving your body, and eating healthy are essential steps for healing. It may be helpful to write in a journal. Consider seeking help from a doctor or therapist to help you process your trauma, especially if you are considering or increasing harmful behaviors. (National Suicide Prevention Lifeline 1-800-273-TALK; Ayuda En Español 1-888-628-9454; Trans Lifeline; Blackline)
Help Your Children: Helping your child feel safe will be the first step in addressing their feelings. Please communicate with the other adults in their life (teachers, daycare providers, grandparents, etc.) to help everyone plan their responses to the child's feelings. Encouraging adults to stay flexible can be crucial. Consistent routines and expectations will provide boundaries to help kids feel safe. Help your child get enough sleep. Some kids will want to talk through their experience, and some may need to process through other methods, like imaginative play. Consider connecting with counselors for your family. Provide your children with puppets, dolls, drawing materials, and other open-ended creative materials.
Be Aware: Sometimes, children will need extra patience and time during transitions. They may not want to be away from you or require additional steps to separate from you or their school. Kids may also regress to earlier developmental milestones, such as bed-wetting or thumb-sucking. It helps to lead with compassion and treat them as their younger version of themself. You may want to reduce access to violent games, movies, or people. Learn ways to manage your stress to react to your child with love. Your child may need extra hugs and connections with you. They may also need professional support if they have experienced or witnessed violence, seem sad, complain of physical discomfort, or are not their typical selves. Some children may experience developmental delays that can benefit from expert assistance. Talk with your pediatrician, counselors, and child's school. You may want to seek support from organizations that can help with your situation, such as Al-Anon (Alcohol), NAMI (Mental Health), Línea Nacional de Ayuda de SAMHSA, or Families Anonymous (Drug Addiction). Most of these organizations have call, online chat, and text options whether you are in a crisis moment or just want to learn more. 
You can help yourself and your family find comfort and healing. Spending time playing with, listening to, and talking with your children can make an impactful difference in your relationships. You can strengthen your resiliency as you seek assistance for your family. Be gentle with yourself and your children along the way.
Resources
Al-Anon: Support for Friends and Families experiencing Alcoholism
Daddy's Waves / Mommy's Waves by Chandra Ghosh Ippen (Picture Book)
Healing the Trauma of Domestic Violence by Kubany, Laconsay, and McCaig
If These Wings Could Fly by McCauley (Fiction book for young adults)
National Coalition Against Domestic Violence
Once I was Very Very Scared / Una Vez Tuve Mucho Mucho Miedo by Chandra Ghosh Ippen (Picture Book)
Something Is Wrong at My House by Davis (Book for young children)
What Happened to You? By Perry and Winfrey
You Weren't With Me / Cuando No Estabas Conmigo by Chandra Ghosh Ippen (Picture Book)
Megan McQueen is a warmhearted teacher, coach, consultant, and writer. She grounds her work in empathetic education, imparting a strong sense of community and social skills to those with which she works. Megan prioritizes emotional learning and problem solving skills. When not at work, she is most likely playing with her husband, two children, and pup.