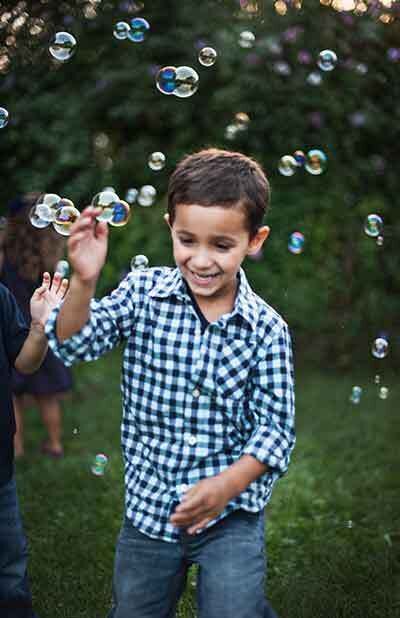 Your kids can probably come up with a long list of the reasons why play is better than standardized testing, bath time, breakfast, and cleaning up - and they aren't completely wrong! 
Since your grandma has been around, there has been research attesting to the power of play, and the evidence is only getting stronger:
Play lets kids

create & explore

a world they are in charge of
Play let kids

conquer their fears

while practicing adult roles 
Undirected play shows children how to work in groups, when to share, and how to

resolve conflicts

Child driven play lets kids practice

decision-making skills

and move at their own pace
On top of that, play often goes unrecognized for its potential to be an equity building tool:
A recent study in disadvantaged communities compared childcare centers using a mix of instruction and free and guided play with centers with fewer chances to play and a greater emphasis on rote learning. Children showed significantly greater learning gains in literacy, motor and social-emotional development in the centers with MORE play time. That's right, PLAY time had a better effect on learning outcomes than doing vocabulary worksheets.
It's likely been a while since you've played the way you did as a child, so it's normal that you might not remember... how to pretend to be a fire breathing princess teaching a classroom full of stuffed animals. Learning how to play is just one of the many topics we cover in our parenting series at Family Resource Center. Parents also learn how to walk the line between directed and undirected play, how to make play happen anywhere, and limitless ideas for you and your family to spend time playing together. 
Start your summer off with weekly family activities and play in our ¡Vamos al Parque!/ Come to the Park! series for Spanish speakers beginning in July. You can also join us, OSU-Extension Service, and the Children's Forest of Central Oregon for a family program focused on outdoor exploration & fun physical activity. Family Resource Center will be providing family activity kits each week! Visit childrens-forest.jumbula.com to register. Sign up for ¡Vamos al Parque! by visiting our website!
References: Twenty-six studies point to more play for young children, The Importance of Play in Promoting Healthy Child Development and Maintaining Strong Parent-Child Bonds