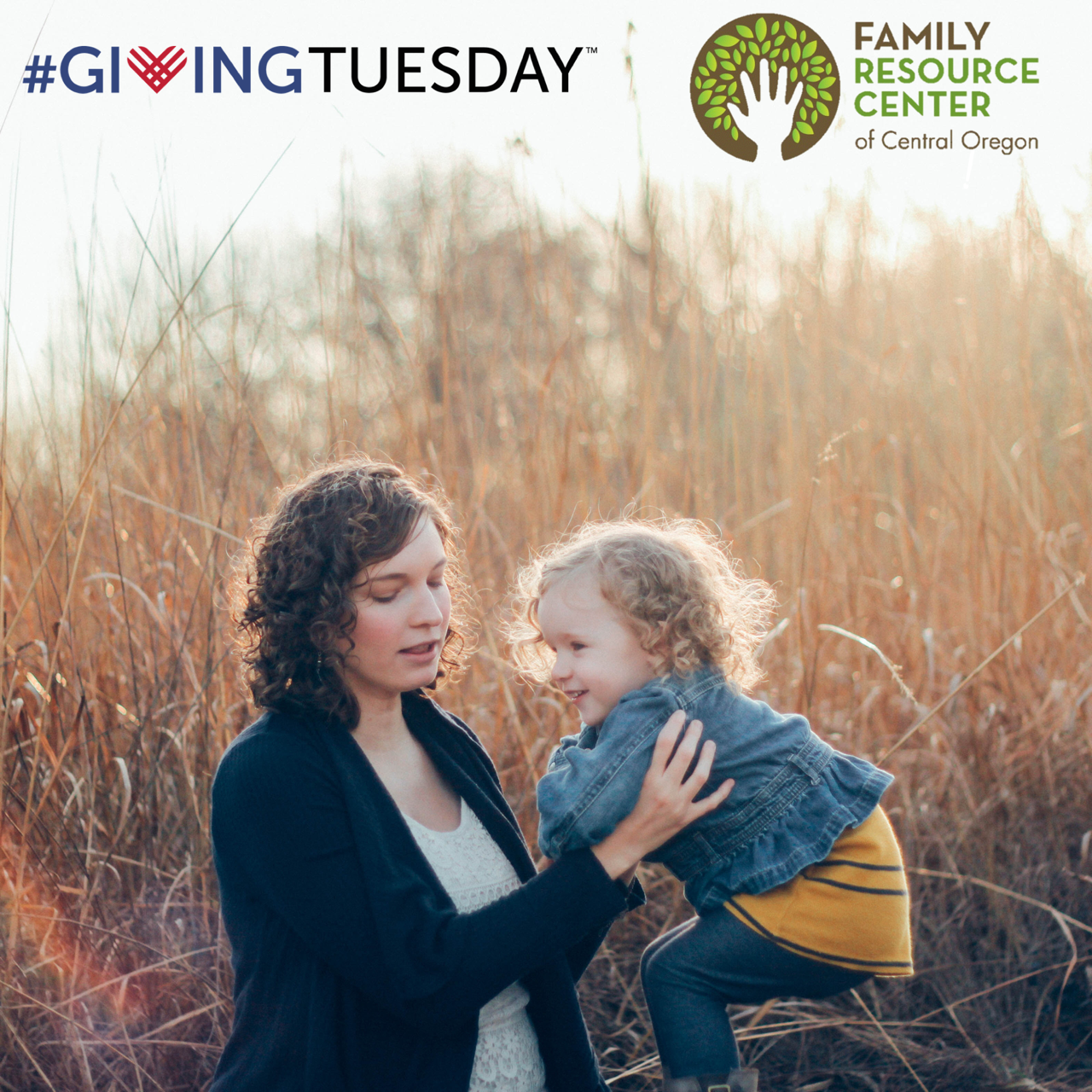 What is #GivingTuesday?
#GivingTuesday is a global giving movement that has been built by individuals, families, organizations, businesses and communities in all 50 states and in countries around the world. Millions of people come together to support and champion the causes they believe in and the communities in which they live!  #GivingTuesday was created by the team at the Belfer Center for Innovation & Social Impact in New York City. Celebrated on the Tuesday following Thanksgiving #GivingTuesday kicks off the charitable season, when many focus on their holiday and end-of-year giving. Since its inaugural year in 2012, #GivingTuesday has become a movement that celebrates and supports giving and philanthropy with events throughout the year and a growing catalog of resources.  #GivingTuesday connects diverse groups of individuals, communities and organizations around the world for one common purpose: to celebrate and encourage giving.
How #GivingTuesday helps Family Resource Center of Central Oregon?
Family Resource Center believes in the power of the parent-child relationship and nurturing those connections. Relationships are the key to building character strengths like motivation to learn, being responsible, and caring for others. Relationships also help with resilience – the ability to do well in the face of challenges.
This year we would like your help to provide Family Camps for foster families with youth ages 9-14. Each Family Camp will provide time together with other families to engage in fun activities that will help increase trust, challenge growth, build support, share power, and inspire hope!
Family Camps are 4 hours each and include food and childcare for younger children. You can help us reach our goal to raise $2,400 to provide two Family Camps and serve up to 24 families. Your $100 donation will send one foster family to Family Camp!
A generous donor has agreed to match up to $1,000 in donations on Giving Tuesday! Please give today!
How can you participate in #GivingTuesday?
Text to Give: 
Simply text "frc" to phone number 56651. Follow the prompts to make your donation.
Give Online: 
Visit https://cbo.io/d/frc to make an online donation! Watch the impact of your gift grow on fundraising thermometer!
Share on Social Media:
Make a post on your favorite social media outlets about how you participated in #GivingTuesday and supported Family Resource Center of Central Oregon's Family Camps. Challenge your friends and family to make a donation.  By sharing the gift you made via social media you are creating a greater impact on local families gaining access to quality parenting education events, programs, and resources.