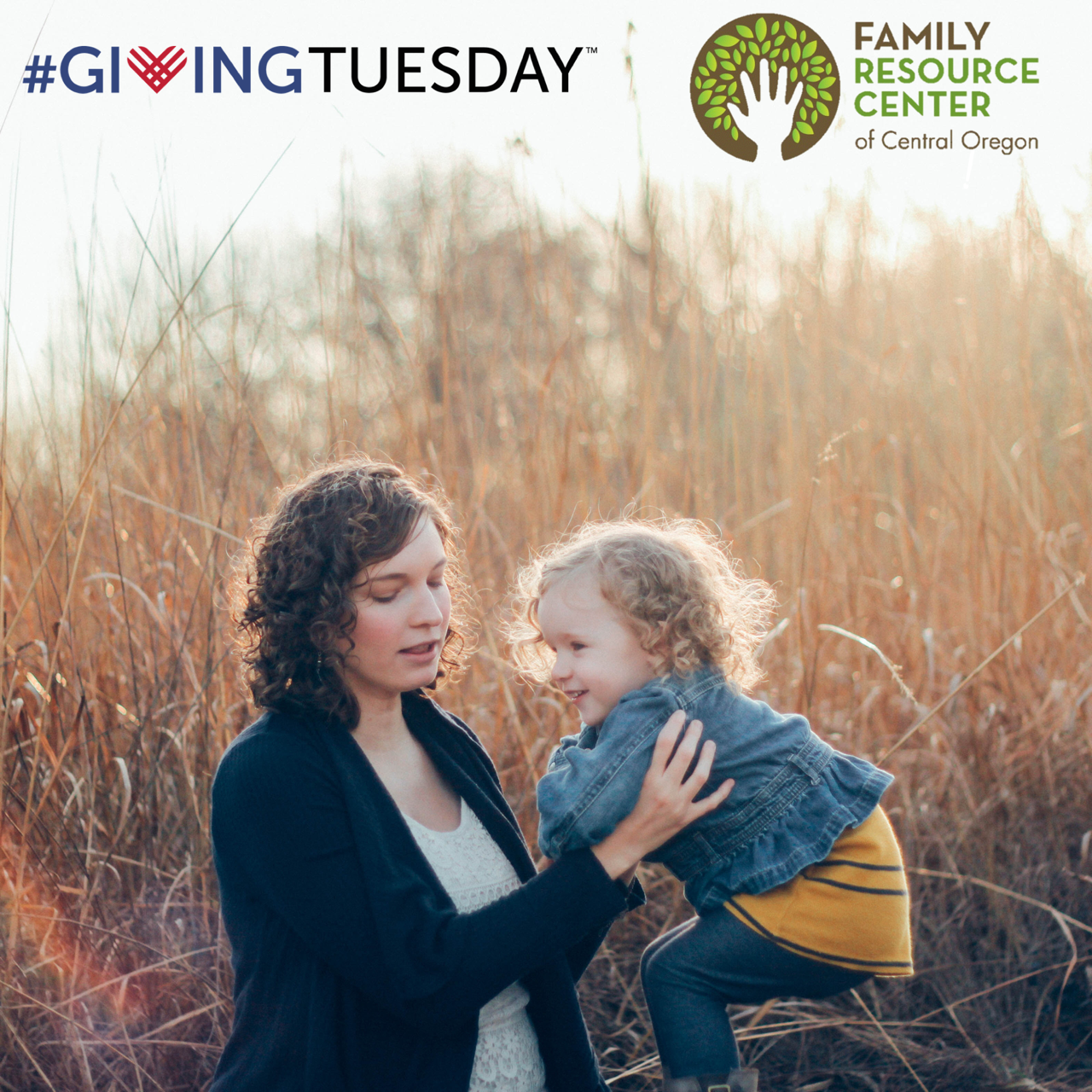 What is #GivingTuesday?
#GivingTuesday is a global giving movement that has been built by individuals, families, organizations, businesses and communities in all 50 states and in countries around the world. Millions of people come together to support and champion the causes they believe in and the communities in which they live!  #GivingTuesday was created by the team at the Belfer Center for Innovation & Social Impact in New York City. Celebrated on the Tuesday following Thanksgiving #GivingTuesday kicks off the charitable season, when many focus on their holiday and end-of-year giving. Since its inaugural year in 2012, #GivingTuesday has become a movement that celebrates and supports giving and philanthropy with events throughout the year and a growing catalog of resources.  #GivingTuesday connects diverse groups of individuals, communities and organizations around the world for one common purpose: to celebrate and encourage giving.
How #GivingTuesday helps Family Resource Center of Central Oregon?
By making a donation to Family Resource Center on #GivingTuesday you are creating 6 different opportunities throughout Central Oregon (Bend, Redmond, Madras, LaPine, Prineville, and Sisters) for families to attend to Family Camps.  Each camp will provide a day for families to engage in activities that are designed to strengthen communication, build connection and support attachment.  Surveys have shown that many Central Oregon families feel disconnected to their community.  Family Camps are designed to include a community service project we will be helping families feel more connected to their communities. As families complete their community service project they will be provided discussion topics and challenges that will allow families to create deeper bonds with each other.  Each Family Camp will include a healthy snack, community service project, and take-away resources for families. 
Your gift will directly impact local Central Oregon families strengthen resiliency and lifelong outcomes for their children!
Your gift of:
- $25 provides the opportunity for a family of 4 to attend a Family Camp Event.
- $100 provides a healthy snack for families who attends one of our six family camp events.
- $250 provides staff to work with attendees during the event
- $500 provides take-away resource materials for families who attend a family camp and allows them to continue strengthening relationships at home
Join us in changing the lives of local families by participating in our #GivingTuesday Campaign. 
How can you participate in #GivingTuesday?
Text to Give: 
Simply text "frc" to phone number 56651. Follow the prompts to make your donation.
Give Online: 
Visit https://cbo.io/d/frc to make an online donation! Watch the impact of your gift grow on fundraising thermometer!
Share on Social Media:
Make a post on your favorite social media outlets about how you participated in #GivingTuesday and supported Family Resource Center of Central Oregon's Family Camps. Challenge your friends and family to make a donation.  Doing this make an even grater impact on local families access to quality parenting education events, programs, and resources.