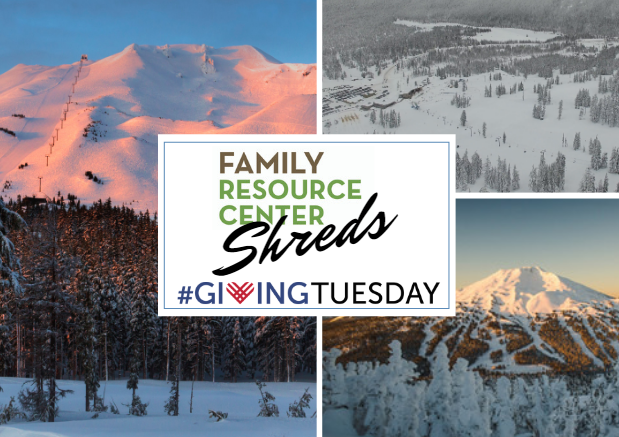 What is #GivingTuesday?
#GivingTuesday is a global giving movement that is celebrated on the Tuesday following Thanksgiving. #GivingTuesday kicks off the charitable season, when many focus on their holiday and end-of-year giving and connects diverse groups of individuals, communities and organizations around the world for one common purpose: to celebrate and encourage giving.
How #GivingTuesday helps Family Resource Center of Central Oregon?
Family Resource Center believes in the power of the parent-child relationship and nurturing those connections. Relationships are the key to building character strengths like motivation to learn, being responsible, and caring for others. Relationships also help with resilience – the ability to do well in the face of challenges.
"Relationships matter: the currency for systemic change was trust, and trust comes through forming healthy working relationships. People, not programs, change people." Bruce Perry, M.D.
This year, more parents than ever before are requesting support through parent coaching, workshops and home visits.  We need your help to serve additional families!
A generous donor has agreed to match up to $1,250 in donations on Giving Tuesday! Please give today!
How can you participate in #GivingTuesday?
Give Online: 
Visit https://frconline.org/donation-form.html to make an online donation!
Share on Social Media:
Make a post on your favorite social media outlets about how you participated in #GivingTuesday and supported Family Resource Center of Central Oregon. Challenge your friends and family to make a donation.  By sharing the gift you made via social media you are creating a greater impact on local families gaining access to quality parenting education events, programs, and resources.