Nurturing Parenting School Age 5-12 years old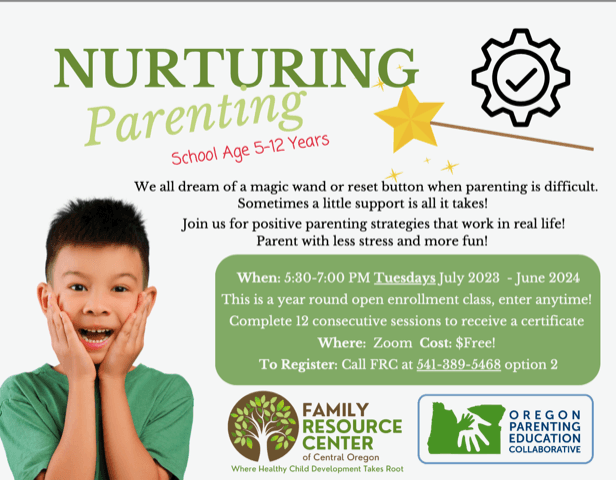 is an ongoing class for Central Oregon parents with children between the ages of 5-12 years old -- This is a year-round open enrollment class, enter anytime!
You'll learn positive parenting strategies and parent with less stress and more FUN.
Fulfills mandated client requirement.
You will receive a certificate after 12 consecutive weeks of participation.
Cost: $Free
Call to register & get started!
We support families thanks to generous support from our partners
OPEC

Oregon Community Foundatioin