Family Law Education Program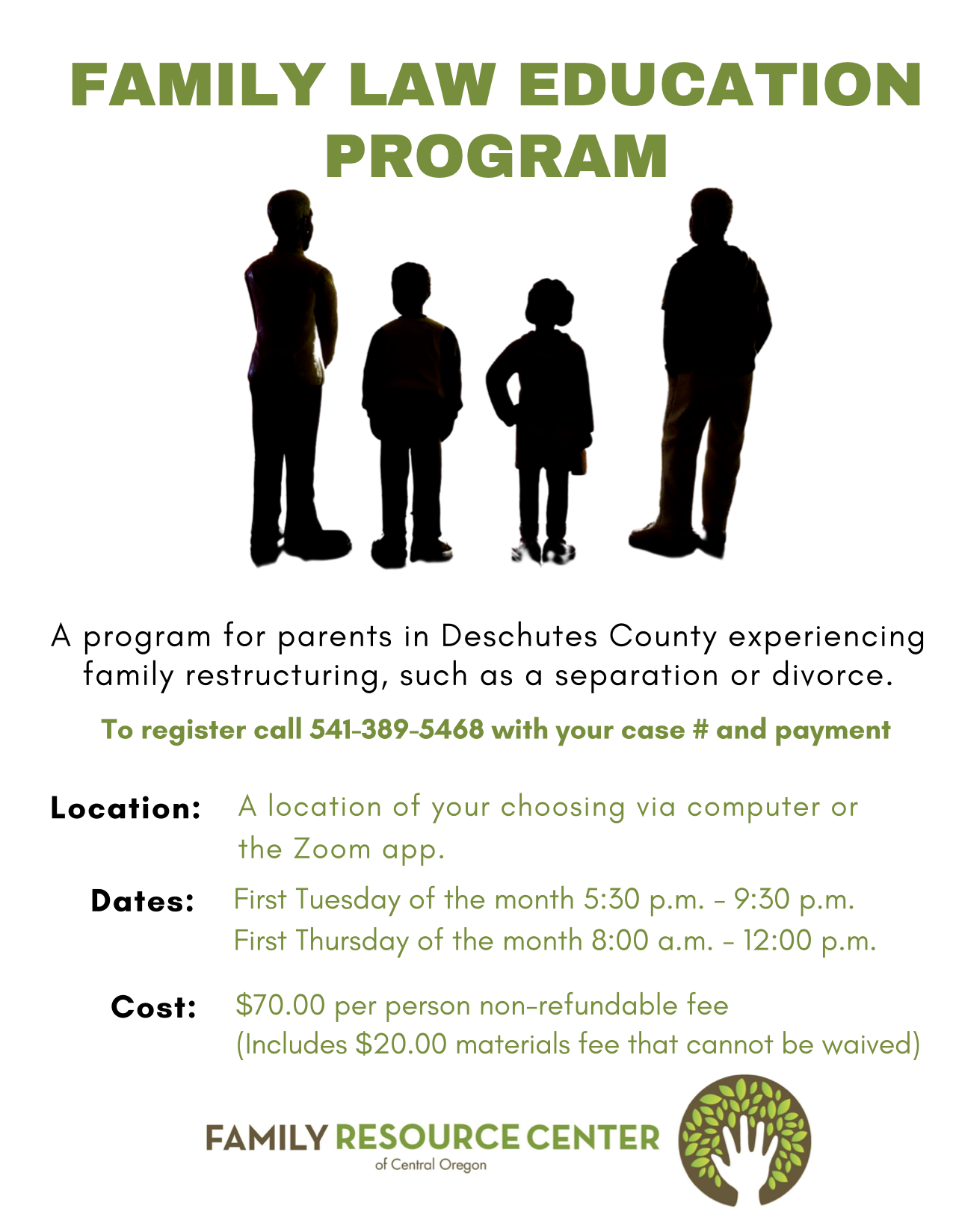 The Family Law Education Program is offered to parents in Deschutes County experiencing family restructuring such as a separation or divorce.
Class details:
Location - via Zoom
Dates:
First Tuesday of the month 5:30-9:30 p.m.
First Thursday of the month 8:00 a.m.-12:00 p.m.
Cost:
$70 per person (Includes $20 materials fee that cannot be waived)
To Register: Call (541) 389-5468 with your case number and payment
Habla Español? Para registrase para la clase, llame a Rosa al (541) 604-2031.
We support families thanks to generous support from our partners
OPEC

Oregon Community Foundatioin