Family Law Education Program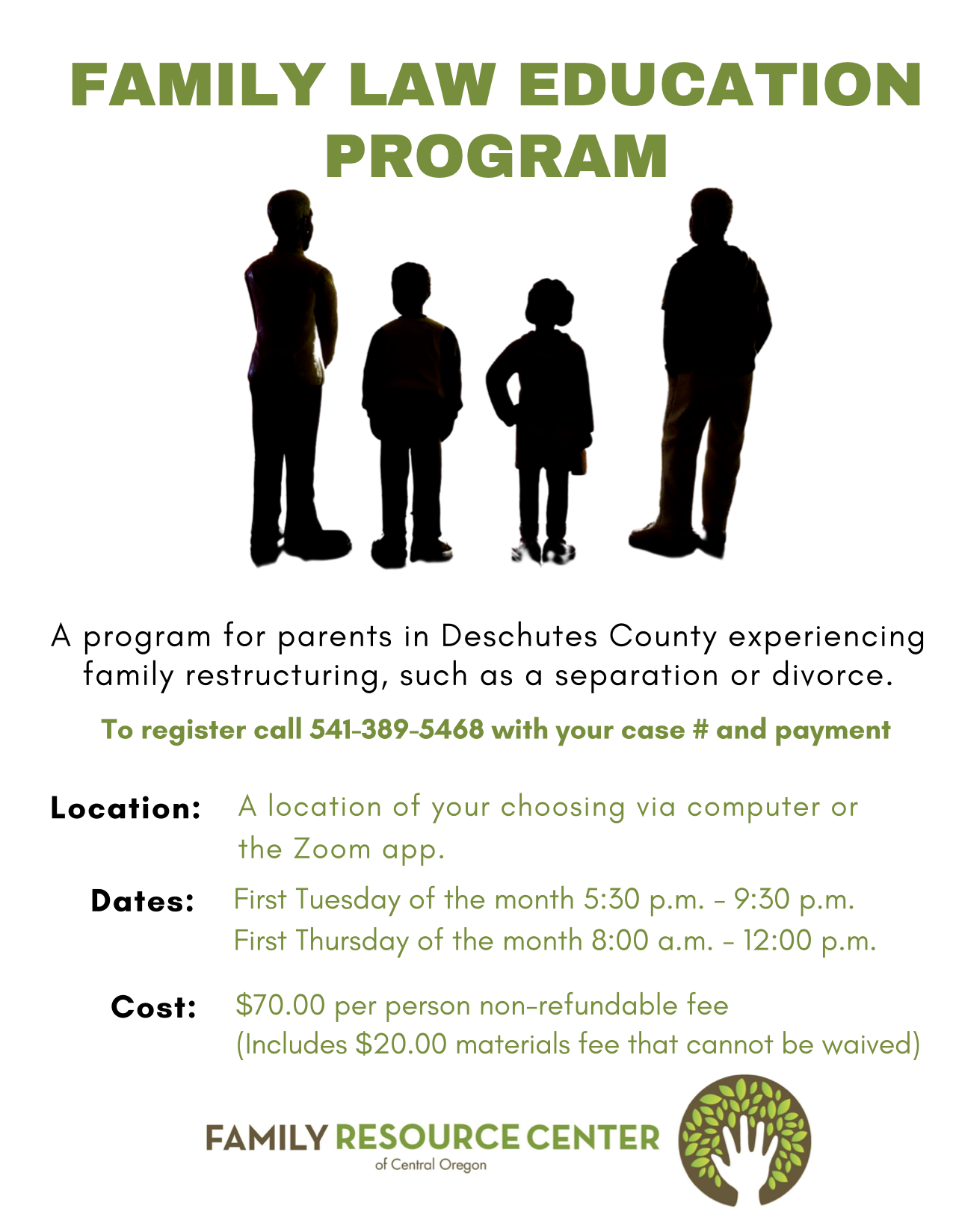 In order to maintain social distance and avoid gathering in public spaces, effective March 17, 2020 the Family Law Education Program has been switched from an in-person group class to a Zoom class. Family Resource Center values the safety of the community and the families we serve, and we are offering this webinar to parents in Deschutes County experiencing family restructuring such as a separation or divorce (at no additional cost).
Class Details
Location: A location of your choosing via computer or the Zoom app.
Dates:
First Tuesday of the month 5:30-9:30 p.m.
First Thursday of the month 8:00 a.m.-12:00 p.m.
Cost:
$70 per person (Includes $20 materials fee that cannot be waived)
To Register: Call (541) 389-5468 with your case number and payment
We support families thanks to generous support from our partners
OPEC

Oregon Community Foundatioin