Empowering Parents & Families - English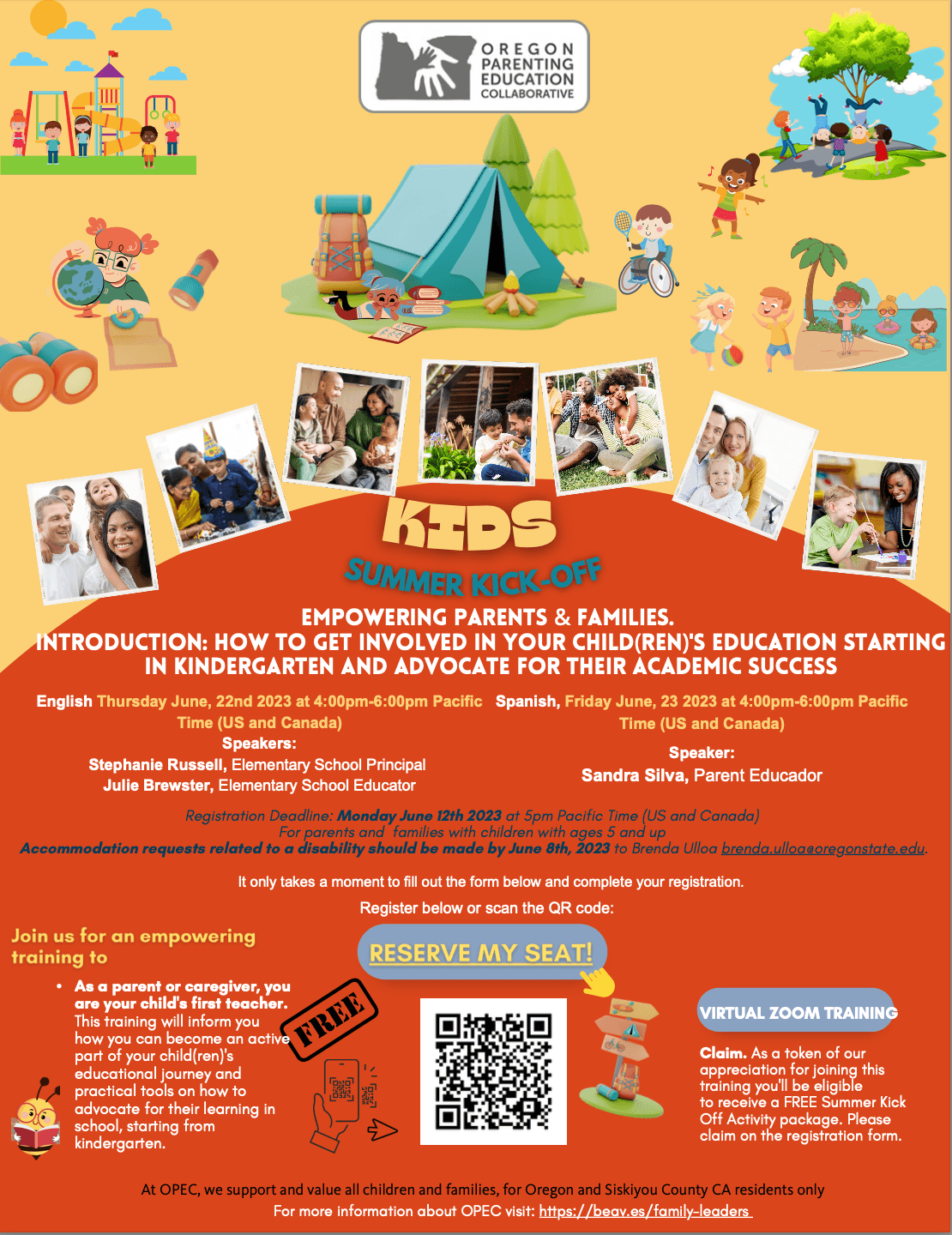 During this workshop, parents of incoming kindergarteners will receive invaluable information on educational rights, effective communication strategies, and an introduction to academic plans tailored to their child's needs. Additionally, we are excited to offer a free handbook for parents and a surprise activity package for children, for anyone who indicates their interest during registration.
Please mark your calendars for the session dates:
English session: Thursday, June 22nd, 2023
Spanish session: Friday, June 23rd, 2023
Both sessions will be held from 4:00 pm to 6:00 pm Pacific Time (US and Canada).
The registration deadline is Monday, June 12th, 2023, at 5:00 pm.
We support families thanks to generous support from our partners
OPEC

Oregon Community Foundatioin