Making Parenting a Pleasure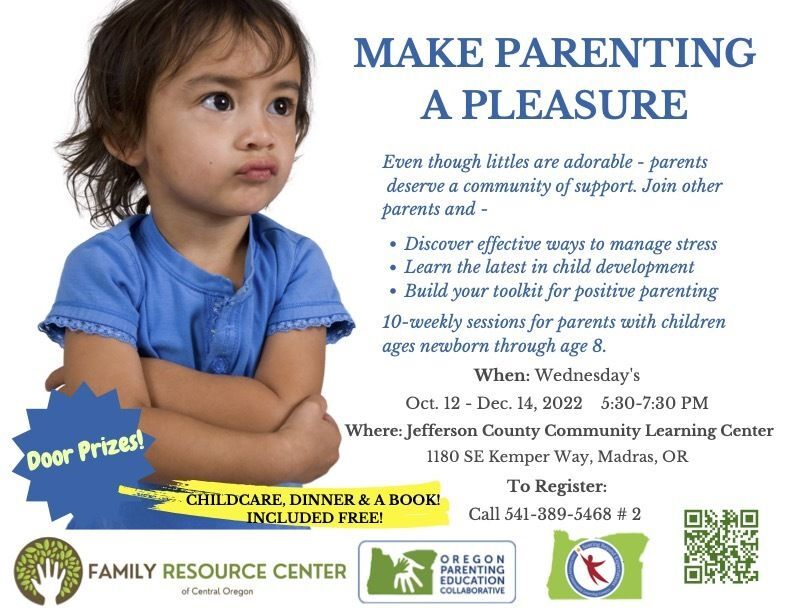 -Even though littles are adorable - parents deserve a community of support. Join other parents and discover effective ways to manage stress.
-Learn the latest in child development Build your toolkit for positive parenting
-10-weekly sessions for parents with children ages newborn through age 8.
*Door Prizes!*
When: Wednesday's
Oct. 12 - Dec. 14, 2022 5:30-7:30 PM
Where: Jefferson County Community Learning Center,1180 SE Kemper Way
To Register:
Call 541-389-5468 # 2
CHILDCARE, DINNER & A BOOK! INCLUDED FREE!
We support families thanks to generous support from our partners
OPEC

Oregon Community Foundatioin