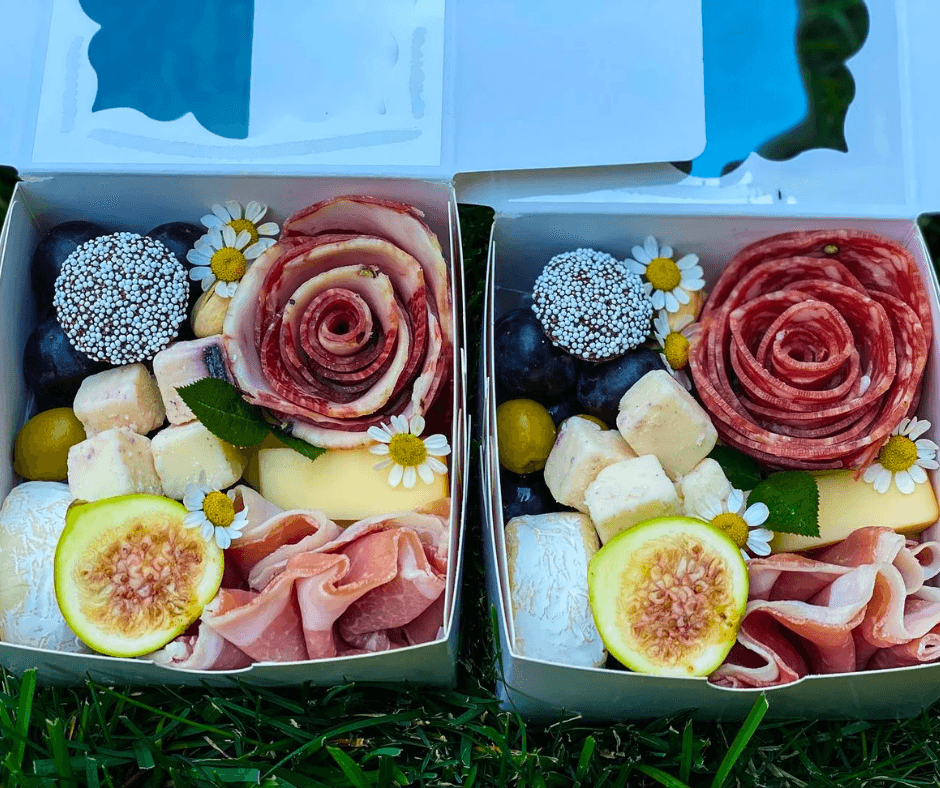 *Your charcuterie box may look different than what is pictured
What: Bites & Brews Home Edition is a fun take on our annual fundraiser and features a take-home bag with a 6x6 charcuterie box from Bountiful Boards of Bend and your choice of select beverages.
Beer: Deschutes Brewery or Boss Rambler
Kombucha: Humm
Cider: Bend Cider
Wind: TBA
Each order will come with dice & instructions for 3 competitive, family friendly dice games and 1 "after dark" option. It's the perfect treat for a night at home with all your loved ones, or just your special someone! 
When: Packages are available for pick-up on February 11th between 4pm-7pm
Where: This year you can enjoy Bites & Brews from the comfort & safety of your home! After registering, you will receive an email with the exact Bend pick-up location. 
How: There are two steps to registration. Begin by filling out the form below. You will then be directed to Step 2 to choose the type of package you would like (Beer, Wine, Cider, or Kombucha). Your selection will direct you to enter your payment information. 
Cost: Each package is $50. Buy a package for a friend and create memories together, even from afar! Note: if you would like to buy more than one package that are different types, you will need to fill in the form below for each different type of package. 
Why: Because parenting matters and we all need a little support along the way. By participating in this benefit, you will (1) Have fun! (2) Support families & (3) Strengthen our community!
Step 1
We support families thanks to generous support from our partners
OPEC

Oregon Community Foundatioin