Creating Compassionate Kids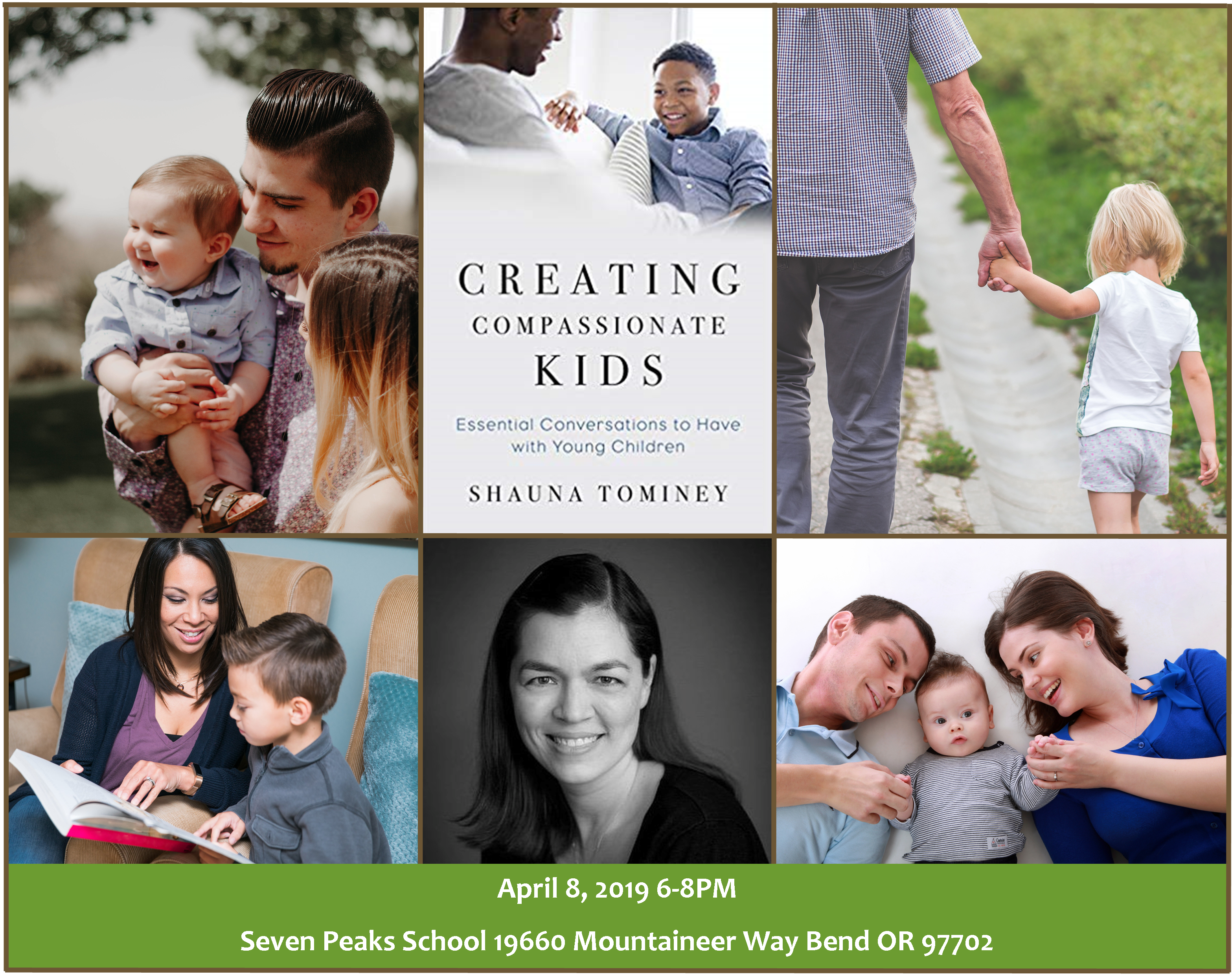 Monday April 8, 2019
6-8:00 PM
Seven Peaks School
19660 Mountaineer Way
Bend, OR 97702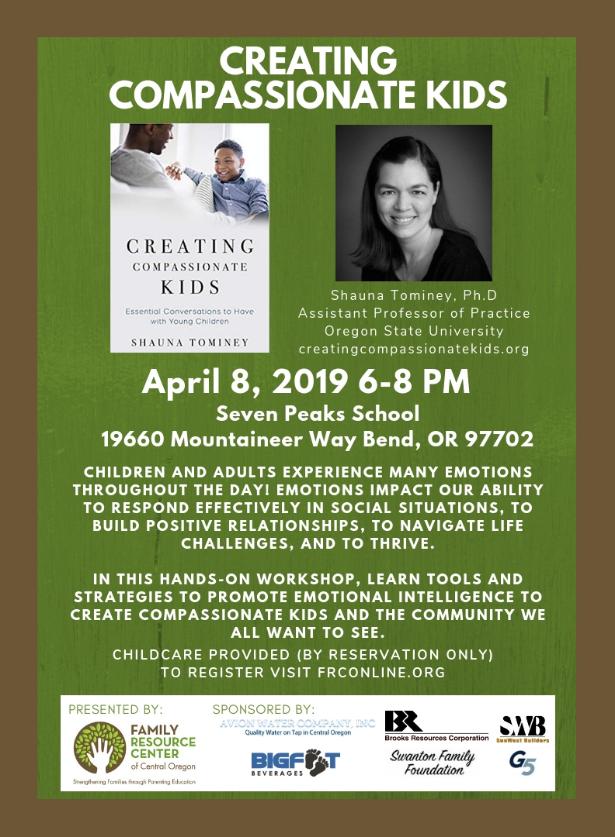 If you had to choose one word to describe the community you want children to live in, what would it be? Happy? Supportive? Compassionate? Resilient? When I ask this question to parents and educators, these are the words they choose. These words point to the importance of emotional intelligence - the skills we need to manage our emotions. From happy to sad, loved to frustrated, excited to discouraged - the many emotions children and adults experience throughout the day matter! Emotions impact our ability to respond effectively in social situations, to build positive relationships, to navigate life challenges, and to thrive.
In this hands-on workshop lead by Shauna Tominey Ph.D, learn tools and strategies to promote emotional intelligence to create compassionate kids and the community we all want to see.
Cost: Free!  
Thank you to all who attended this event!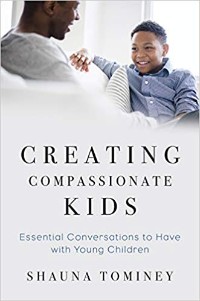 Shauna Tominey Ph.d Biography
Shauna Tominey is an Assistant Professor of Practice and Parenting Education Specialist at Oregon State University. In her current role, she serves as the Principal Investigator for the Oregon Parenting Education Collaborative, an initiative to provide high-quality parenting education to Oregon families. Previously, Dr. Tominey served as the Director of Early Childhood Programming and Teacher Education at the Yale Center for Emotional Intelligence.  As a former educator and family service professional, Dr. Tominey blends practical experience with research to develop and test programs aimed at promoting self-regulation and social and emotional skills for children and the adults in their lives. Over the past five years, she has conducted more than 100 workshops for educators and families and has been an invited keynote speaker for numerous conferences, including the Growing Great Communities Conference, the Young Child Expo in NYC, and the Annual Birth to Three Institute in Washington, D.C. Dr. Tominey is the co-author of "Stop, Think, Act: Integrating Self-Regulation in the Early Childhood Classroom" and "45 Strategies that Support Young Dual Language Learners." She is also the author of the forthcoming book, "Creating Compassionate Kids: Essential Conversations to Have with Young Children."
www.creatingcompassionatekids.org
www.facebook.com/shaunatomineyauthor
For more information or questions
Please call Kim Bohme at 541-389-5468.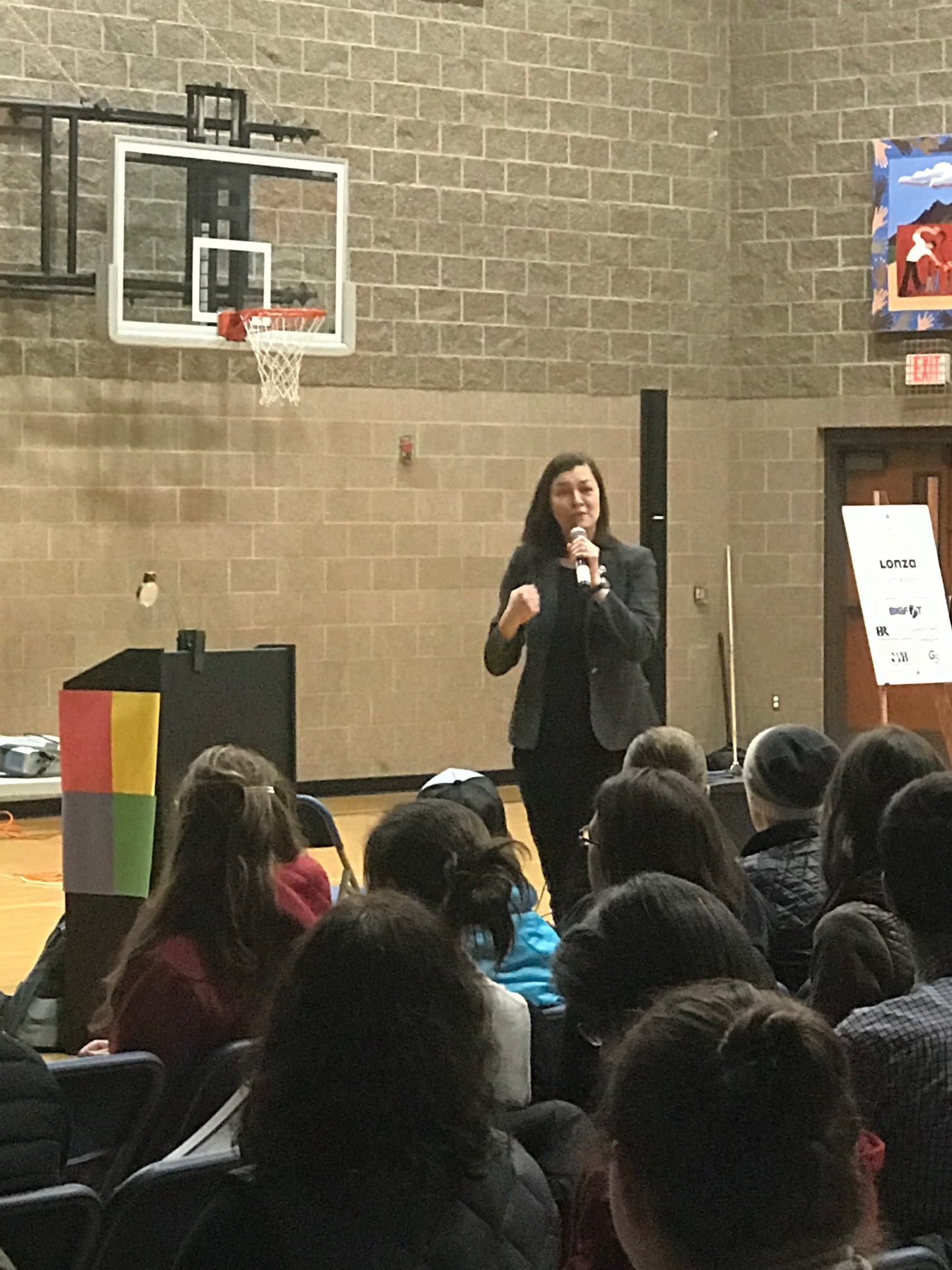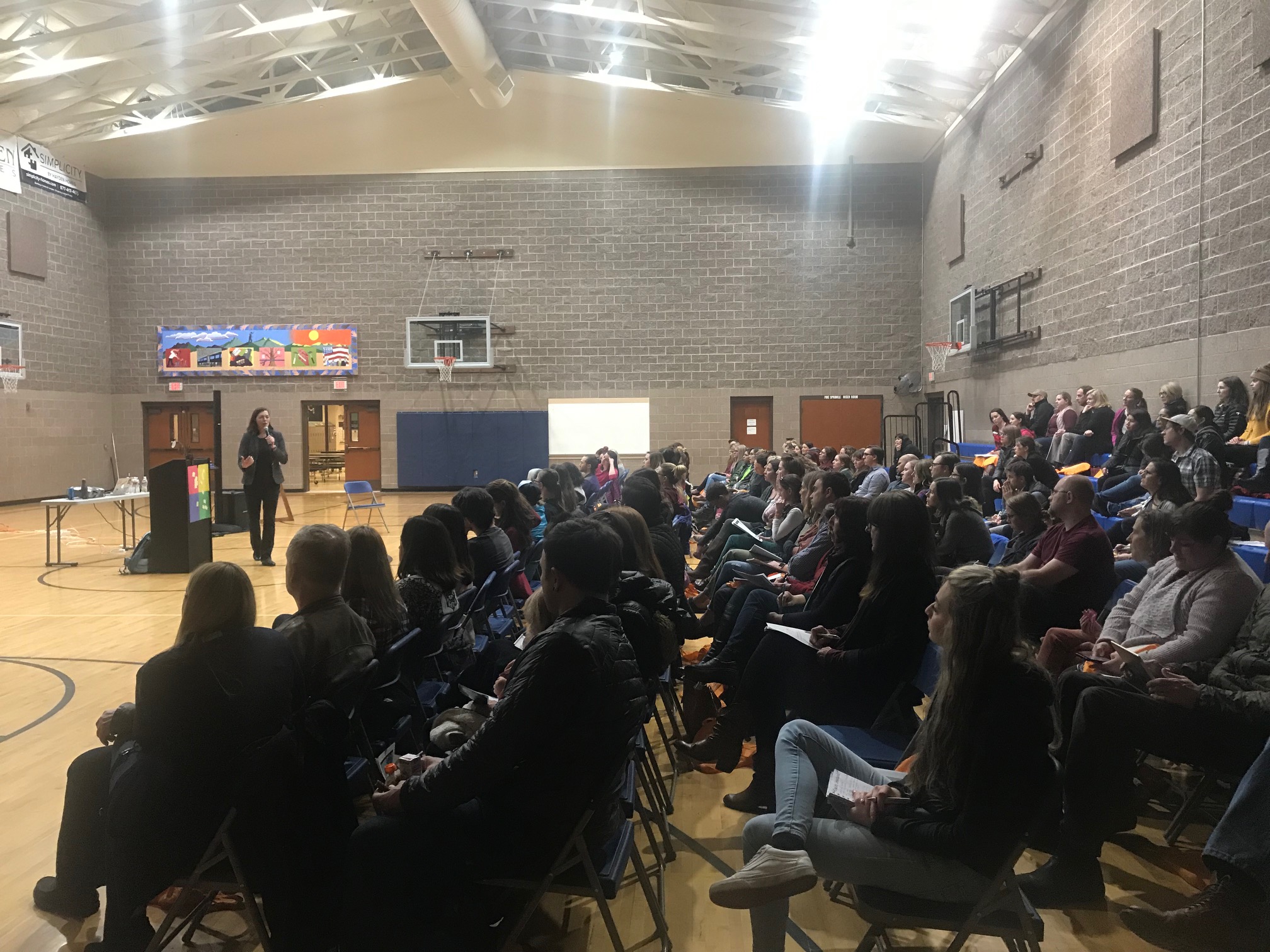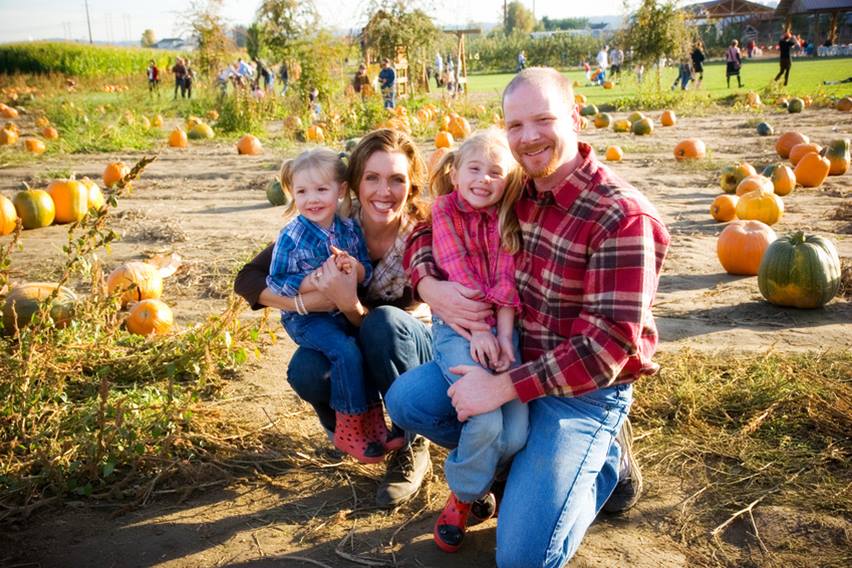 Programs
Our programs are designed to further our mission of strengthening and supporting the families we serve. Take a look at our classes.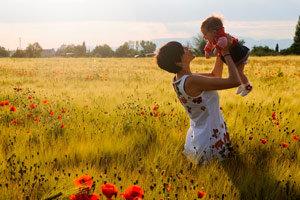 Register
Click here to view calendar and register for one of our classes or one of our upcoming workshops.